1st Annual Black History Month-Community Expo
Saturday: Noon-5pm, Sunday: 1-4pm
1st Annual Black History Month - Community Expo
University Mall and ReDefiners World Languages invite you to the 1st Annual Black Heritage Community Expo, a celebration of the past to inspire the future.
Bring the family to University Mall the last weekend of February and enjoy dramatic storytelling, African dance, creative workshops, poetry slam, and free kids language classes. Dr. Elizabeth Hordge-Freeman takes the stage Sunday along with FREE financial literacy workshops, community resource expo, fun giveaways and so much more.
KEYNOTE SPEAKER: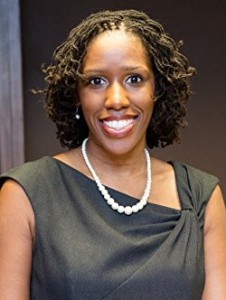 Dr. Elizabeth Hordge-Freeman, the award-winning author of "The Color of Love", a masterfully written text that explores racial features, stigma, and socialization in Black Brazilian families, is a Fulbright Scholar and Assistant Professor of Sociology at the University of South Florida. Professor Hordge-Freeman will deliver an inspirational and interactive talk entitled "Let Your Passions Lead Your Way" during the Black Heritage Community Expo. Come, explore and prepare to leave with new found direction as you lead a life of passion and purpose.
FEATURED PERFORMERS: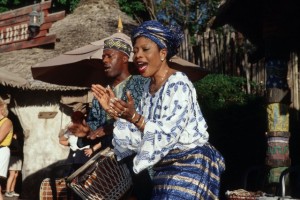 Orisirisi African Folklore is a performing arts company that uses folktales, legends, myths, music, dance, children's games, and other African-rooted folklore to teach, entertain, and illuminate the beauty and poignancy of African life and culture.
http://www.orisirisi.com/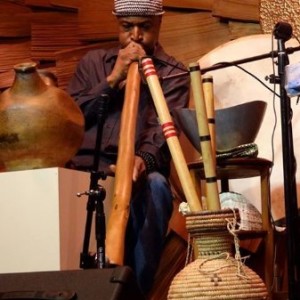 Through music, Abasi Ote teaches a concept he refers to as Resourceful Thinking, which means the ability to identify and make use of human and natural resources that are plentiful in the world around us. This interactive performance/demonstration focuses on the aboriginal Australian didgeridoo and the making of primal music instruments from Africa & the Middle East such as the Mouth Bow, Bull Roarer, and Clapper. The presentation includes information on the historical origins of instruments, their relationship to ecology and the cultures from which they come.
Source: http://artsinedu.com/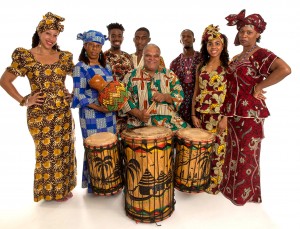 Join Kuumba Dancers and Drummers on a cultural journey to the continent of Africa, filled with lively rhythms, mesmerizing dance movements, and colorful costumes. Kuumba offers an interactive experience which includes singing, dancing and hands-on experiences with a variety of African instruments.
Source: http://artsinedu.com/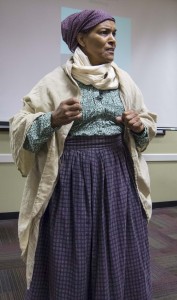 Harriet Tubman Conductor on the Underground Railroad was written by Mary J. Kelly. Mary portrays Harriet Tubman during her years as a slave, her journey to freedom and her endeavors to help others flee northward. Harriet Tubman is well known for her 19 trips down South along the secret route known as the Underground Railroad to save over 300 other Africans from the brutality of slavery.
The struggle for the Africans from slavery to freedom was long and costly in terms of human suffering. Still today, this struggle stirs up harsh memories of racial injustice. Mary states, "I felt called to put my energy into writing a script to inspire audiences to learn about and rethink the issue of slavery. Mary's portrayal of Harriet incorporates a storytelling style utilizing characterization, song, movement and audience participation that create a realistic view of being enslaved. Harriet's story is one of triumph and survival under the harshest conditions one can imagine.
Source: http://artsinedu.com
EVENT SCHEDULE